Starting a Restaurant? 5 Tips for a Successful Opening
Over 60% of newly opened restaurants close within their first year of operation, and a staggering 80% close their doors within the first five years of opening. In such a turbulent line of business, how does a restaurant owner ensure that their business continues to thrive and flourish? Although there are no straightforward answers to this, there are a few things that you could try! Here are 5 of them to get you started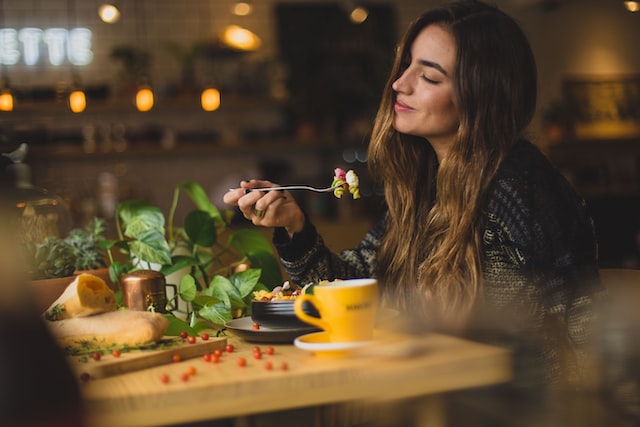 The restaurant industry is one of the most innovative and lucrative sectors of the food industry. The value of the full-service restaurant sector had an estimated value of $1.2 trillion in 2020. Still, unfortunately, the restaurant industry is also one of the most volatile sectors in the business world.
Over 60% of newly opened restaurants close within their first year of operation, and a staggering 80% close their doors within the first five years of opening.
In such a turbulent line of business, how does a restaurant owner ensure that their business continues to thrive and flourish? Although there are no straightforward answers to this, there are a few things that you could try! Here are 5 of them to get you started.
Choose the right location
Location, location, location! One of the primary reasons most restaurants fail is their location in an unfavourable area. Factors like lack of accessibility, poor ambiance, and even inadequate parking facilities can be a significant turn-off for patrons trying out a new restaurant.
Thus, it is essential to remember that your location can make or break your restaurant business within the first few months of opening.
Your goal should be to find a location that is easily accessible, has good foot traffic, and is well-populated. These criteria will ensure a constant flow of customers coming through your doors.
Another important factor that tends to stay on the backburner is demographic factors. Knowing the demographics of your potential customers is very important when choosing a location for your restaurant business. For example, if you're planning to open a sushi restaurant, selecting a spot in a neighbourhood with a sizable Asian population would be ideal. This is because you'll have a target market that is already familiar with your cuisine and are more likely to visit your restaurant.
On the other hand, if you're planning to open a burger joint, choosing a location near an office building or a residential area with families would be ideal, as they'll be your primary source of customers during lunch and dinner hours.
Come up with a unique dining concept
A dining concept is a customer's overall experience when they visit your establishment, and it begins from the minute they step through your doors. It encompasses everything from the type of food you serve to the ambiance of your restaurant and even the service style.
In such a competitive industry, it is essential to have a solid dining concept that will set you apart from other restaurants in the area. When creating your dining concept, some factors to consider are; the type of cuisine you want to serve, the atmosphere you want to create, and the service style you wish to provide.
For example, if you want to serve Italian food, you could create a rustic and homely dining experience with family-style service. On the other hand, if you're going to do French cuisine, you could create a luxurious and elegant dining experience with fine dining service.
Important questions you should ask yourself when choosing a dining concept for your restaurant are:
Is this restaurant concept sustainable?
Can chefs come up with innovative culinary creations based on this concept regularly?
If required, is a revamp or refresh of the concept possible?
Leverage social media marketing
Studies show that over 63% of restaurants own and operate social media pages, and over 50% of modern diners use social media to pick out restaurants to dine at.
This means that social media platforms like Instagram and TikTok can serve as the perfect marketing tool for connecting new-age restaurants to Gen Z and Millennial diners.
"Instagrammable" posts like these are a good digital marketing tactic (Source)
The secret weapon of social media marketing is not carefully crafted Instagram stories or a great Facebook page; it is a collaboration with food bloggers, also called influencers.
A great marketing strategy for new restaurants is organising a soft launch, where famous local influencers and food bloggers can come in and try new restaurant's dishes, with the expectation that positive reviews about their experience will be posted on their social media pages.
The thousands — or maybe millions — of followers of these social media celebrities can be an excellent market for your newly opened food establishment, making influencer marketing super-helpful for promoting a restaurant.
Hire creative culinary staff
The heart of a restaurant lies with its chefs. The imagination and creativity of your chefs can set the tone for your restaurant business. So it's crucial that they are given the time and space to create innovative food concepts that will keep restaurant diners hooked.
In addition, one of the main factors that help restaurant businesses boom is consistency.
Once diners love a certain concept or dish, their expectation of consistently high quality and good taste tends to persist. If there is a sudden dip in the quality or taste of your food, diners will lose faith in your restaurant and take their business elsewhere.
Therefore, your culinary staff will play a major role in ensuring the success of your restaurant. So ensure that your chefs are cared for, trained regularly in innovative food concepts, and educated about food safety.
Strive to provide an excellent customer service
The kind of service received by diners determines whether they will revisit a restaurant in the foreseeable future or recommend the business to other people. So how do you ensure excellent service as a restaurant owner? The answer lies in two factors:
Effective soft skill training: Make sure all service staff members are trained in how to greet customers, how to take orders, and how to deal with customer complaints.
Employee satisfaction: Ensure your service staff members are happy to work for your business; also, ensure that the customers who walk through your doors are taken good care of. Maintaining employee satisfaction with ethical leadership is essential to providing quality customer service.
In addition, when trying to provide excellent service, it is important to hire the right number of people in service staff positions. This depends on the type of dining options available. For example:
Self-service restaurants tend to require only one server per shift/every 12 tables
Fine dining restaurants should have one server for every 3-4 tables
Final words
Delving into a challenging business such as running a restaurant is not easy. Factors that may seemingly be out of one's control can add up to a potential dip in sales.
The COVID-19 pandemic and the subsequent effect it had on the restaurant business is a great example of an unexpected scenario that led to the closing of a great number of excellent restaurant businesses.
However, by…
zeroing in on an excellent location
leveraging influencer marketing
hiring great culinary staff
maintaining well-trained service staff
and striving to create a unique dining concept
…you can increase the chances of your restaurant's success. Good luck!
marketing
restaurant ideas
restaurant marketing tips
restaurants
open restaurants
restaurant concept
starting a restaurant business
business
tips