Customization at its Finest: Tailoring Your Online Ordering System
Maximize your restaurant's potential with a user-friendly, branded online ordering system. Streamline operations with strategic pricing, diverse payment options, and efficient order management to enhance customer satisfaction and stay ahead in the competitive food industry. Leverage personalized menus and flexible pickup and delivery options to cater to customer preferences and drive repeat business.
Whether you offer a meal-kit delivery plan to consumers or you're a restaurant trying to take advantage of to-go orders while catering to in-person dining, don't underestimate the power of a good online ordering system. While your ordering system needs to work for your team, it also has to be accessible to customers. From ensuring it's user-friendly to implementing your branding style, your online ordering system needs to come with all the bells and whistles.
To help you cater your online ordering system to the needs of your business, here are some key areas to keep in mind.
Ensure user-friendliness
One of the most important things to keep in mind when tailoring your ordering system is the accessibility of your platform. A user-friendly ordering system ensures a smooth experience for your customers while reducing cart abandonment and promoting conversions. Additionally, customers who have a positive experience with your ordering system are more likely to return and recommend your business to others, contributing to customer retention and word-of-mouth marketing.
Keep your branding guidelines in mind
Your online ordering system also presents an opportunity to reinforce your business's branding. Keeping a consistent branding style ensures alignment with your brand's visual identity. Integrating your branding style also creates a professional image for your ordering system, which reflects positively on your commitment to quality, instilling trust amongst potential customers. Lastly, a strong brand identity can help your restaurant stand out from your competitors in this especially crowded market in the food industry.
Tailor your menu
When designing your online ordering system, ensure you align your offerings with the goals of your business. Aim to promote products that are the most strategic and profitable for your business. You also need to consider your target audience's preferences. For example, if most of your customers order off the vegetarian menu, you should plan to feature those menu items on your online ordering system. Some online ordering systems even offer personalized menus based on your customer's buying preferences. Leveraging personalization options can engage your customers more effectively.
Set pricing
Pricing is another important factor you'll need to consider while tailoring your online ordering system. The prices you set directly affect your profit margin, so consider an appropriate price for your menu. The right pricing strategy also establishes your position amongst competitors. Pricing too high can deter customers, while pricing too low can indicate lower quality to customers. Pricing influences your customer's decisions, so offer attractive and competitive pricing that also brings in profits.
Consider order management
Whether you invest in a restaurant CRM or design your own online ordering system, order management must be kept in mind. An effective online ordering system streamlines order fulfillment, including order processing, tracking, and delivery or pickup information. This streamlines operations for your team, reducing errors and saving time. Enhanced efficiency and customer satisfaction are integral to a successful business in the food industry. If you offer delivery services, a proper order management system can optimize delivery routes and schedules to help reduce delivery times. So make your online ordering system work with you with careful consideration.
Offer various payment options
When tailoring your online ordering system, it's important to offer various payment options, offering a variety of payment methods makes it more convenient for customers to complete their orders with their preferred payment methods, potentially increasing your conversions. A range of payment methods also helps you cater to a broader customer base for those who may have limited access to certain payment methods. And with the rise of mobile payment solutions, it's increasingly crucial to integrate options like Apple Pay to streamline the checkout process for mobile users.
Don't forget about pickup and delivery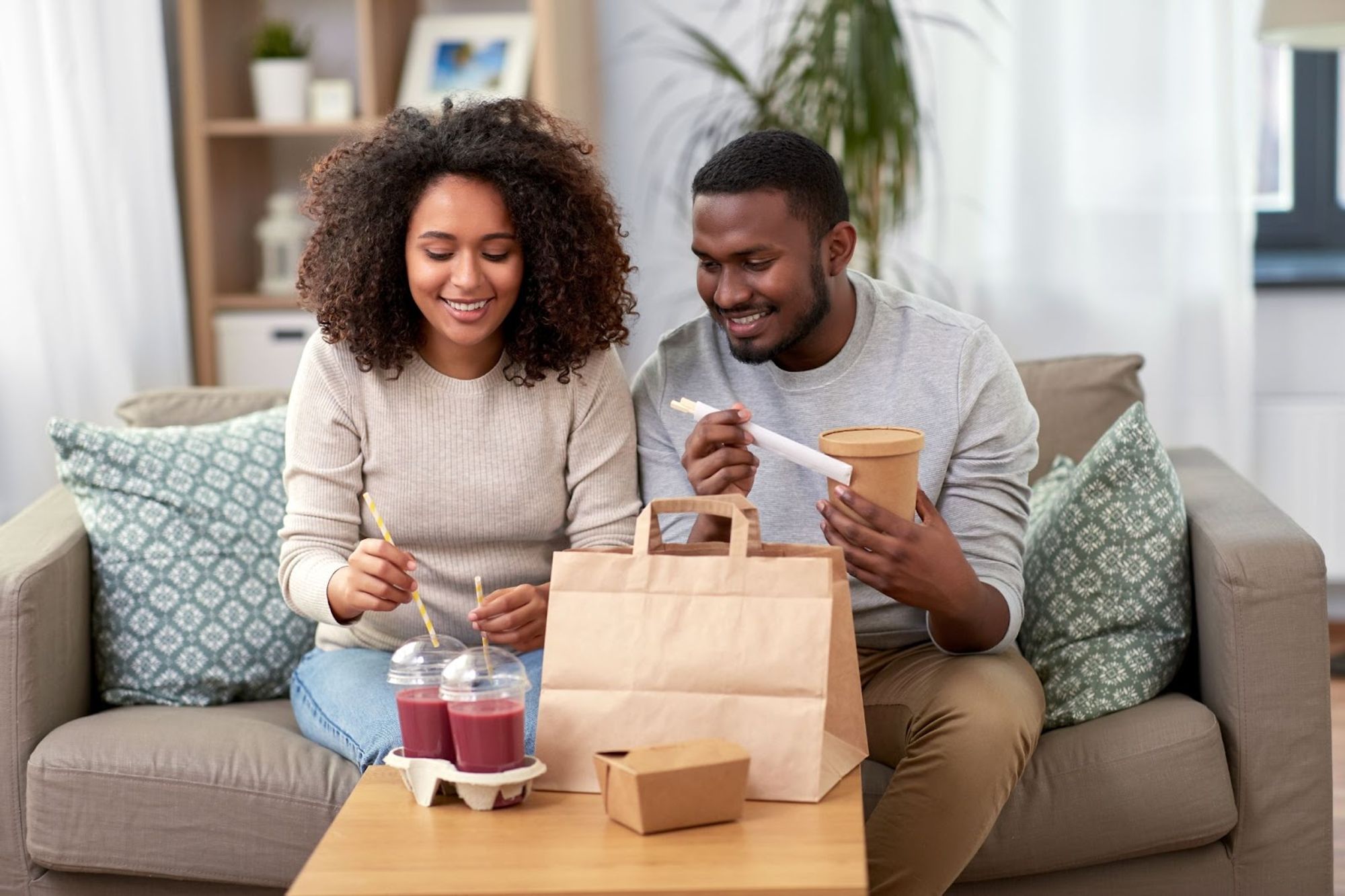 Food delivery apps like Doordash, Uber Eats, Postmates, and more are seemingly taking over with their convenience offerings. This makes it crucial for restaurants and other businesses in the food service industry to offer delivery and pickup ordering options to provide customers with flexibility. In fact, many modern customers expect businesses to offer pickup and delivery options in addition to in-person dining. Not providing customers with these options puts you at a significant disadvantage in the market.
Include a review and feedback section
Allowing customers to provide feedback about their experience is not only crucial to improving your business but also assists in attracting new customers. Providing a space for customers to leave reviews directly within your online ordering system fosters engagement within your platform. Reviews also provide valuable insights into the preferences, satisfaction, and pain points of your customer base. This assists in quality control and identifying areas where you could improve your food service. Lastly, positive reviews can enhance your restaurant's trust and credibility, as customers are more likely to order from businesses when they can see others have had a positive experience. By collecting and analyzing your customer feedback, you can make data-driven decisions about various aspects of your business, from staff training to menu adjustments and marketing strategies.
Make it mobile-friendly
When it comes to online ordering systems, customers expect them to operate seamlessly on mobile. In fact, data shows that 60% of online orders are completed on mobile devices for restaurant ordering. A mobile-friendly design also makes your online ordering system accessible to a broader audience, including those who primarily use their mobile devices, making it crucial to reaching customers on the go. Mobile-friendly online ordering systems offer a seamless and intuitive experience for those using small mobile devices, making it easy to navigate your platform, browse your menu, and complete orders without all the frustration and hassle.
Tailored to perfection
It's clear that tailoring your online ordering system is imperative for your food business. By customizing your operating system to meet your business's needs and the needs of your customers, you can achieve increased success. From user-friendliness to pricing, menu tailoring, and more, each aspect we've discussed is key to creating a system that works for your business. By embracing customization, you position your business for success while fostering trust, loyalty, and a positive brand image that helps your business stand out in the increasingly competitive market.
Restaurant Management
Branding Strategy
Meal-Kit Delivery
Restaurant Efficiency
User-Friendly Software
Online Ordering